War-torn Afghanistan lacks basic national infrastructure, yet on Sunday the government unveiled plans for a $100 million electronic identification system with cards to be issued to all Afghans within five years.
A chip in the wallet-size identification cards will hold a drivers' license, vehicle registration, signature and voting registration and would aid fairer, more transparent and efficient future elections, the Ministry of Communications said.

After three decades of conflict, Afghanistan is struggling to rebuild its economy and crumbling infrastructure such as roads, electricity and water access.

A September parliamentary election was tainted by widespread allegations of fraud, including reports of fake voter identification cards and repeat voting.

"We consider this a very important initiative for the development of Afghanistan," Minister for Communication and Information Technology Amirzai Sangeen told a news conference at which a $101.5 million contract for the project was signed with Afghan company Grand Technology Resources.

"In our country the need for having proper identification is a very urgent matter," he said. "Giving ID cards to everyone is a process … probably it is a three to five year process."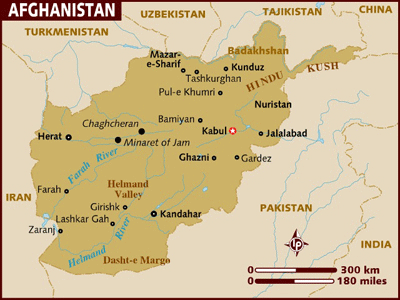 The Ministry of Finance will fund the project from its development budget, as the government believes the system will help improve the country's security.

Distributing ID cards in insurgent strongholds in the south and east of the country could prove difficult, however, as insurgents often intimidate or target Afghans seen to be cooperating with the government or foreign troops.

khaama.com