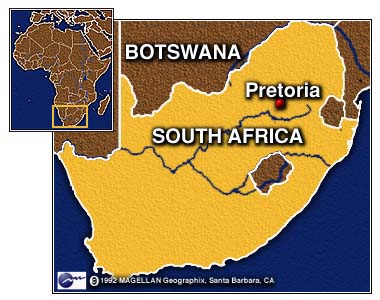 Integrity and ethical behaviour in the public service received a big boost with the launch of the draft policy that will lead to the eventual elimination of corrupt practices and help foster integrity among public servants. The Minister for the Public Service and Administration, joined by senior government officials, leaders of civil society, business and academia officially launched the new system today at the conclusion of the week-long Public Service Week in Velmore Estate in Centurion, Pretoria.

The e-Register of Financial Interests was introduced to delegates during the roundtable discussion session reflecting on the Public Service Week activities.

The new framework forms part of the Department of Public Service and Administration's Integrity Management Framework and will, once fully implemented, play a major role in managing potential conflict of interest among public service employees.

In terms of the e-Registration framework, which will apply to all public servants, electronic disclosures of business and financial interests will be much more stringently monitored to improve on the current system.

In his opening remarks, Minister for the Public Service and Administration, Mr Richard Baloyi, said the developments resulted from the government's zero-tolerance of corruption in the public service. "We have adopted zero levels of tolerance towards corruption and the low levels of compliance have prompted the introduction an electronic registering mechanism, the e-Register," Minister said.

On the same occasion delegates were introduced to the Department of Public Service and Administration (DPSA) "My Public Servant, My Future" campaign whose purpose is to place public servants at the centre of delivering quality services to the citizens in line with the values of the Constitution of the Republic.

The campaign promotes maintenance of high standards of professional ethics; impartial, fair, equitable and bias-free service; efficient, economical and effective utilisation of resources.

UNPAN Africa